Your #1 pro forma
cloud billing
software
Enhance your billing process and create added value for your customers. Increase the speed and quality of your billing process with the best pro forma cloud billing software.
Best-of-breed, multi (public) cloud, business focus, and in 2 days up-and-running.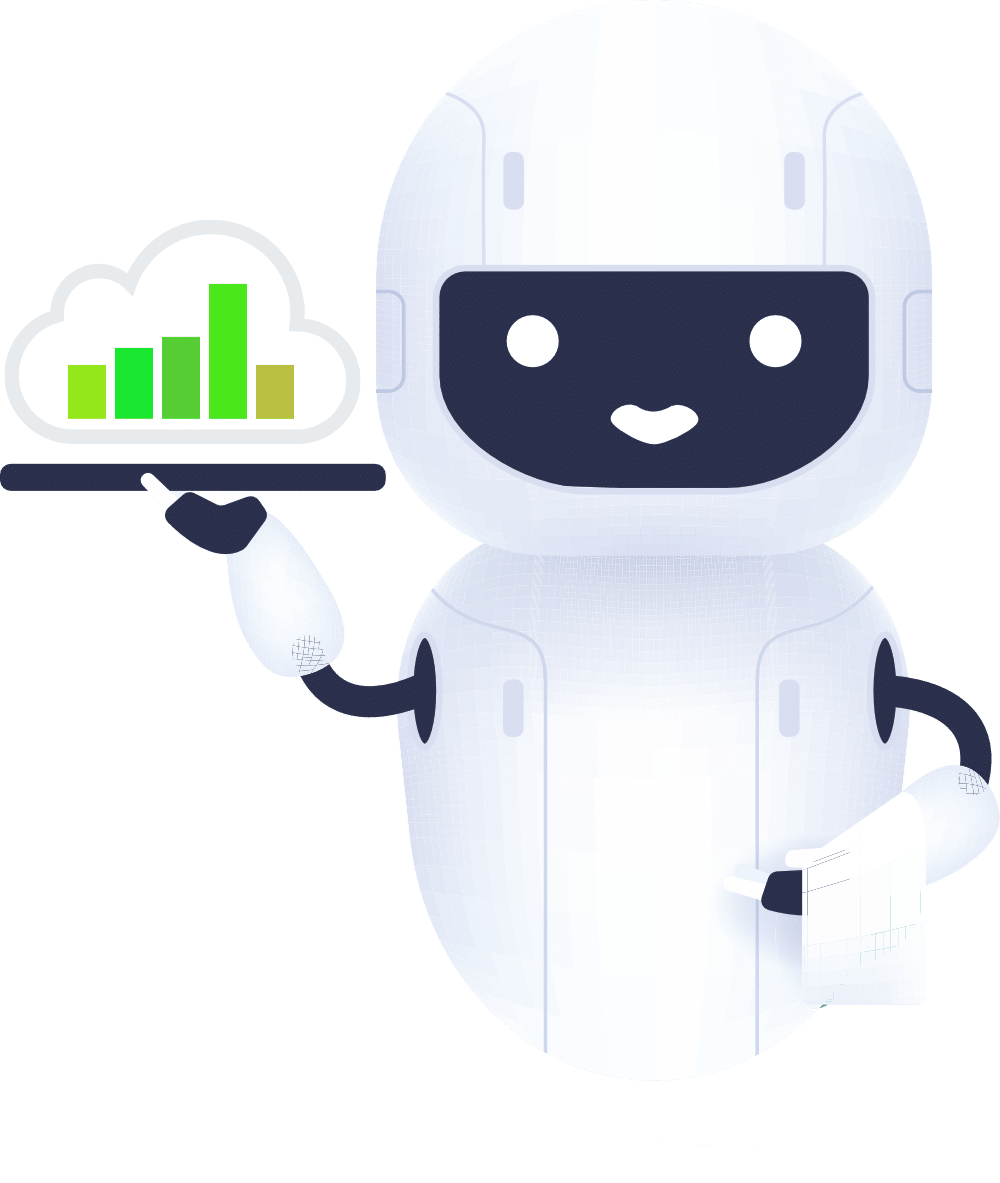 The challenge – margins of cloud managed services are under pressure
Public Cloud is a success, and it will only grow bigger in the coming years. It presents an excellent opportunity for the partner channel that adopts the Public Cloud and delivers managed cloud services.
But that opportunity of managed cloud doesn't present itself in a conventional reseller model with high margins provided by suppliers.
If there is any discount at all, it is more aligned to covering the cost for billing and customer relationship than that it represents a healthy margin where companies can rely on for their existence.
Cost efficiency is vital when delivering managed services for public cloud. Cloud Managed Service Providers need to operate cost-efficient to keep a healthy business model.
Satya Nadella says 'upwards of 70 percent of Microsoft partners may not make it. That's causing a lot of buzz.'
The solution – sell added value and operate efficiently
The opportunity of managed cloud offers to partners is all about the services multiplier. This multiplier states that with every 1 dollar or euro spent on the Public Cloud, a partner can sell anywhere from 4 to 8 dollars or euros of added value managed cloud services.
Successful MSP's combine their added-value services for cloud billing with cost-efficient automated delivery.
Added value cloud billing service
Your customers have enough (multi) cloud challenges like, struggling to get their cloud costs transparent.
And yes, it is a struggle for them.
Research shows that through 2024, 80% of companies will be unaware of their mistakes in their cloud adoption and will overspend by 20 to 50%.
Outcomes of research show that major cloud providers such as Amazon Web Services (AWS) and Microsoft Azure offer native tools to manage costs, but with basic functionality. Third-party tools continue to advance their cost management functionality with a multi-cloud approach.
With good cloud billing software, you can deliver your customers an added-value service for their FinOps – and cloud governance teams to get the right insights to make business decisions. 
Help your customers to maximize the business benefits of their cloud computing and reduce their cloud waste.
Make your billing process efficient with cloud billing software
With the C-Facts cloud billing software, you will decrease your Cloud billing costs while increasing your billing process's speed, efficiency, and accuracy.
Stop spending days on collecting and aggregating data from different Public Clouds.​
Increasing customer intimacy
An added value billing service with cloud billing software
C-Facts enables you to turn your monthly billing into a service that increases customer intimacy and adds value to your Public Cloud services.
Insight as a Service
With C‑Facts, you turn that awkward monthly billing moment into an insightful and continuous daily updated service for your customers. Give your customers access to your C‑Facts Control Center and provide insights that surpass Cloud billing information and genuinely supports their business.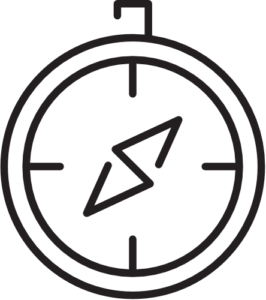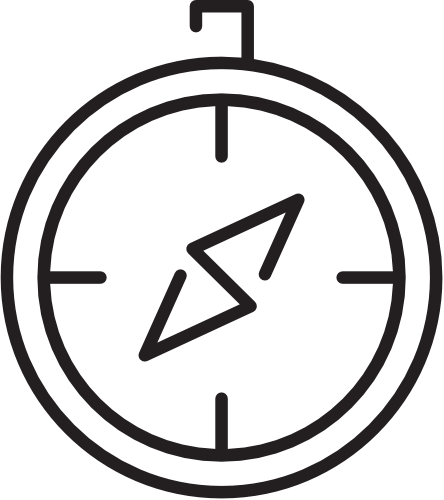 Align cloud resources with your customers business
Use a consistent naming convention to relate Cloud resources to your customers business.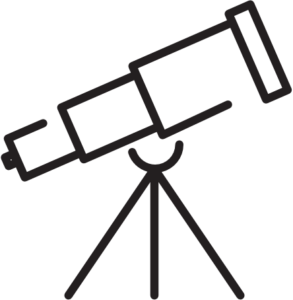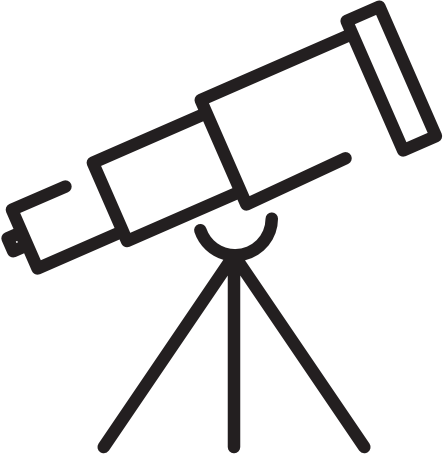 Configure your customers in C-Facts
Based on your customers' requirements, you allocate costs to cost centers like departments, applications, or projects and add your margin and discount to create the required pro forma billing view.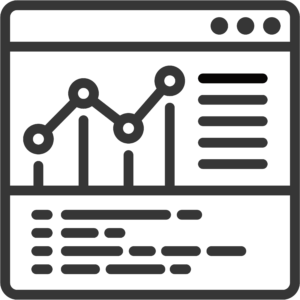 Providing insights to your customer
Your customer can view his Cloud usage and cost in the dynamic C‑Facts Control Center with daily refreshed data that enables him to dive in deeper for detailed investigations.
Billing
Enhancing your billing process
The C‑Facts software facilitates you to decrease your Cloud billing costs while increasing your billing process's speed, efficiency, and accuracy.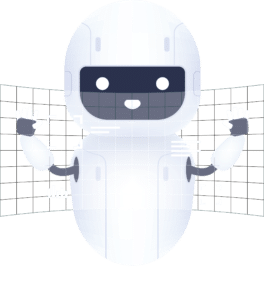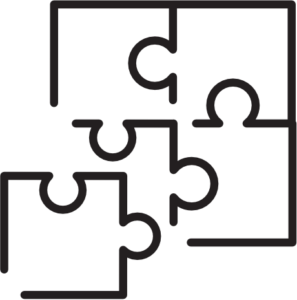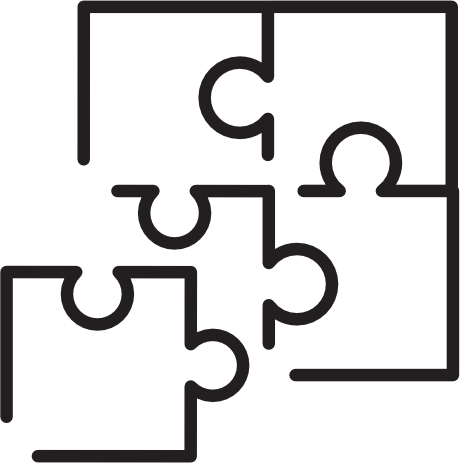 Reduce your costs for billing Cloud services
Stop spending days on collecting and aggregating data from different Public Clouds. C‑Facts does the heavy lifting for you by connecting to an array of Public Cloud API's and gathering the daily usage- and licensing data.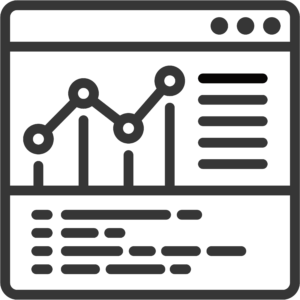 Accurate and fast Cloud billing data processing
Configure once and then lean back while we convert the collected Cloud billing data into a common data model that enables you to start allocating costs to customers.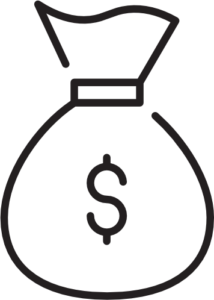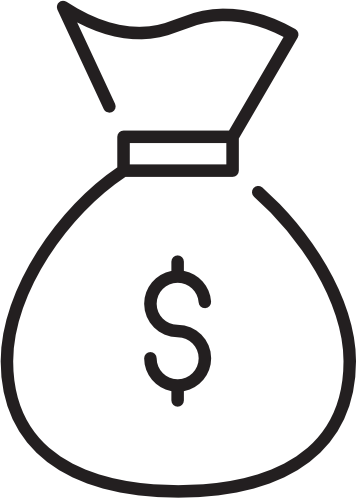 No more revenue loss
C-Facts makes "forgetting" to bill Cloud services to a customer a thing of the past with a clear overview of non-allocated Cloud cost. You correct this by merely selecting the right resources and adding them to a customer.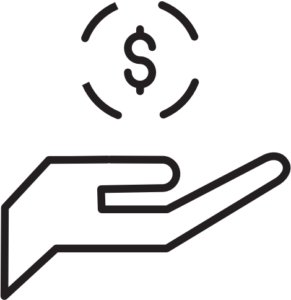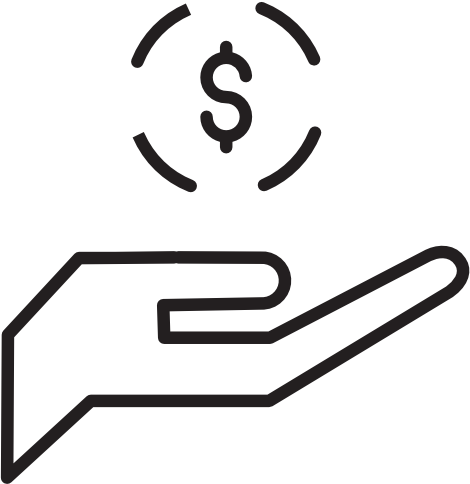 Pro forma billing
By setting the correct pricing per customer, the C‑Facts Control Center enables you to create pro forma billing information for your customers. You use the pro forma billing information as input for your billing software.
How to … with the cloud billing software
quick
Easy and quick on-boarding
With the C-Facts software, you get a ready-to-use cloud billing service with easy and short implementation.
Our three-step onboarding process will have you up and running in no time with minimal need for IT involvement.
Sign up to C-Facts
Signing up couldn't be easier. We only need your name and e-mail address to get started.
Enter your Cloud credentials
After entering your Public Cloud credentials, C‑Facts collects the data and converts it into a common data model.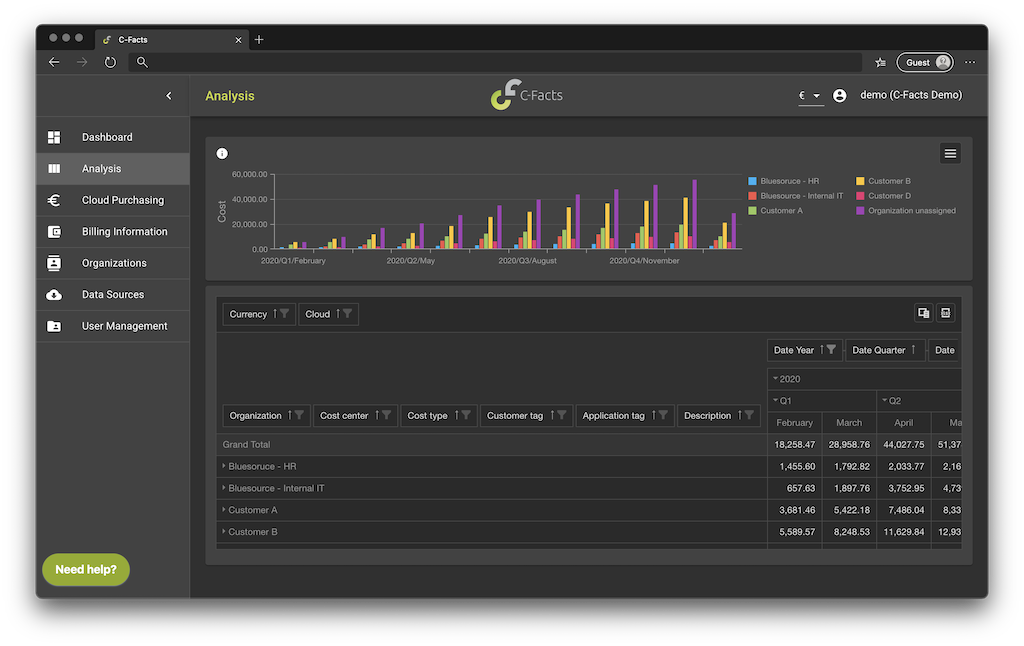 Configure the view of your data
That is all it takes to create that single pane of glass for business management to get the required insights.
Jacob Poot - Manager Internal ICT
"This was one of the most rapid software implementations and adoptions. C-Facts sells itself."

Scott Chate, VP Partner & Market Development Corent Technology Inc
"C-Facts does an exceptional job of presenting detailed, useful information about cloud resource usage in a way that is clear, intuitive and easily consumable."

Mitesh Chauhan, Founder LaNET LTD
"We have recently started using C-Facts. Their Cloud Control Centre has helped us understand our customer spend better and also helped us spot trends."
FAQ
Frequently asked questions
Here is the top asked questions about how to create added value services with C-Facts.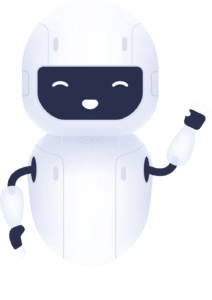 Why, as an MSP or Reseller, should I use C-Facts?
There are three main reasons for using C-Facts as an MSP or Reseller:
Reducing costs and increasing efficiency,
Increasing customer satisfaction and reducing churn,
Enabling new business and upselling.
Reducing costs and increasing efficiency
If you are (re)selling (multi) public cloud services, then offering a single pane of glass on cost and usage data to your customers is a time-consuming job. It involves hours or days of manually collecting and aggregating the required data or hiring staff to develop and maintain an automated system.
With C-Facts that is done automatically for you daily,
Consistently and accurately,
Freeing your employees to focus on the customer.
Having to answer questions from customers regarding their Public Cloud invoices can be a complicated and time-consuming process with conventional tools.
C-Facts provides your customers with insights they need, strongly reducing the number of questions,
Customer questions can be swiftly answered using the C-Facts cloud cost management tool.
Increasing customer satisfaction and reducing churn
Investing in customer satisfaction pays out by the reduction of churn. C-Facts is a perfect tool to increase customer satisfaction among multiple customer stakeholders, CFO, CTO and Business Management.
The CTO is finally able to show the organization what they are paying for and why,
The CFO can relate Public Cloud costs to the appropriate departments,
Business management can make data-driven decisions.
Having different stakeholders within the management of your customer using the C-Facts Cloud Cost Management tool is a perfect way to differentiate against competitors, and it creates stickiness with your customers.
Enabling new business
Convincing a customer to switch suppliers is often a long process that requires building a relationship of trust with the customer. C-Facts can help you get a foot in the door, build that relationship, and slowly but surely sell more services.
You can offer the C-Facts Cloud Cost Management service to customers independently from where they acquire the Public Cloud services.
Do you provide Azure to your customer, and does he also have an AWS account? Then you can offer him a Multi-Cloud Cost Management overview, including Azure and AWS.
Talking with a prospect, you probably have to answer the question; why would I choose you as my supplier?
C-Facts gives you a tangible competitive advantage, an intuitive dashboard you can demo to prospects, enabling you to talk about other things than price and discount.
Is the prospect a direct customer from Microsoft that doesn't want to give up its access to Azure Cost and Usage API data?
Then remove that sales obstacle by providing that data, including your discount schedule, via the C-Facts API.
How does C-Facts save me time?
Ask those responsible in your company for collecting and aggregating cloud cost and usage data, and they will tell you that it is a tedious and error-prone job. Having C-Facts take care of that saves you hours and perhaps days of work every month.
Does C-Facts save me money?
Yes, there are multiple ways that C-Facts helps you to reduce your 30% cloud waist:
Data collection: 

No need for hours or days collecting and aggregating cloud usage and cost data

Customer support: 

By providing your customers insight into their cloud usage and cost, you reduce the number of usage- and cost-related questions from your customers

You will be able to answer cloud usage and cost-related question from your customer much more efficiently

Reduce waste:

By having an overview of all your cloud costs, including those cloud costs not assigned to customers, you prevent loss of turnover
Does C-Facts help me to increase my turnover?
Does C-Facts help me with finding new business?
C-Facts is the perfect new business enabler as cloud cost management is on the agenda of more and more companies. You will also find that cloud cost management is often driven by different actors than your regular CTO contact; it is a finance and business-driven need. This enables you to talk to a broader set of shareholders at your prospects and customers; 
You can start by offering C-Facts without the customer changing cloud supplier, providing insight into their cloud spend with a low impact first step while creating high stickiness and customer satisfaction. 

With that service and relationship in place, you can convince the customer to acquire the cloud services from your company.

C-Facts can connect to both the current and future cloud data source making the transition easy for you and the customer.
Is setting up Cloud Cost management with C-Facts difficult?
No, with C-Facts being a SaaS solution with a straightforward process for connecting your cloud accounts, you can be up and running in just two days.
What Public clouds does C-Facts support?
C-Facts supports any API enabled data source. We currently have API connectors available for:
AWS

Google Cloud

Azure

Office 365 and Microsoft 365

Oracle
Can I connect multiple accounts from the same cloud to my C-Facts Cloud Cost management solution?
Yes, you can connect as many accounts you want, accounts from the same cloud or accounts from different clouds.
Where is the data stored?
The C-Facts service is Hosted in AWS Frankfurt.
Do you provide automated savings?
Advice on possible savings is in the scope of C-Facts and will be developed in the near future, after which your managed services team can determine whether to implement the advice.
Automated savings would require C-Facts to create cloud-specific integrations; this would contradict the goal of C-Facts to provide you with a source agnostic cloud cost management solution.
Can I set budgets and alerts?
Yes, you can set budgets and alerts. You first set a budget and then set (multiple) percentage-based alerts. You can set per alert which persons need to be alerted.
Can I share the Cost and Usage data with my customers
Yes, this is one of C-Facts' main functionalities: sharing cost and usage data with the applicable shareholders/customer. Your customer gets access to his C-Facts Cloud Cost Management dashboard that he can configure at his will.
Can my customer create dashboards?
Yes, with the data you have provided, the customer can create dashboards to fulfil his specific needs for insights into his cloud costs and usage.
Can I set discounts for my customers?
Yes, C-Facts enables you to set a granular discount policy based on the cloud's retail price. This then provides your customer with an accurate cost overview.
Do you support on-premise data?
You can use the upload functionality to import your on-premise cost and usage data.
Do I offer this only to my larger Enterprise customers?
C-Facts can be used for small, medium and enterprise customers.
SMB
When offered to small and medium-sized customers, efficiency is often the driver. C-Facts enables you to provide these customers insight into their cloud spend without effort from your side. It also creates stickiness and increases customer satisfaction.
Enterprise
With their significant cloud spend, across multiple clouds, used by different departments, enterprise customers will take full advantage of the C-Facts percentage-based cost allocation, create customer-specific dashboards, and cross charge to cost centers like departments. 
And you can provide this as a managed service that could also involve helping your customer with the correct tagging of cloud resources, further enhancing his cloud cost insights.
What is your licensing model?
We have two options, an MSP model and an Enterprise model.
The MSP model enables you to sell C-Facts to all your customers at a very competitive rate.
You can also resell the Enterprise license specific for one customer while we provide you with a healthy margin.
Do you have direct sales?
C-Facts has a channel first approach to the market. If we ever target the same prospect, we will set up a joint effort to win the prospect and have you in the lead at the specific customer.
What if I do not bill the public cloud cost to the customer? Can I still deliver the C-Facts Cloud Cost Management service?
Yes, you can. This is the perfect opportunity to get a first foothold at the customer. C-Facts can connect to Public Cloud accounts independently of how they are set up. The only restriction is getting the correct credentials from the customer.
Can I use C-Facts also for billing?
We see that most MSPs have a billing solution that provides the correct billing items but lacks the ability to offer the insights needed by your customers. That is why we have chosen not to create a billing engine. Instead, C-Facts can provide your current billing system with the necessary input for correctly billing your customers. 
This ensures that both systems do what they do best, C-Facts by providing in-depth Cloud Cost Insights, and your billing system can focus on aggregating billing line items from different sources (IaaS, Managed Services, Consultancy and C-Facts).
Which companies are competitors of C-Facts?
With C-Facts being a Cloud Cost Management tool, we are often put in the same bracket as tools like:
Apptio

Densify

CloudHealth

CloudCheckr

Flexera

Nutanix XI Beam
All these companies have successfully delivered Enterprise customers an operations/technical focused Cloud Cost Management tool. A tool that requires lengthy implementation projects with consultants and training of employees. 
Many of them haven't been successful at supporting the full Cloud Ecosystem, including MSPs and Resellers. 
That's where C-Facts accelerates. C-Facts enables all the actors in the cloud Ekco system to deliver added-value cloud cost management services with an easy to implement SaaS offering.
What is the ideal C-Facts customer?
C-Facts customers need to get a grip on their significant cloud costs, preferably from a business perspective. This need increases the higher the monthly costs are and when they increase/change month on month. 
The challenge to get the insights needed increases when the customer:
Uses multiple public clouds,

Uses multiple accounts in the public cloud, 

Has subsidiaries and departments to which he needs to allocate cost,

Needs to provide subsidiaries and departmental specific dashboards.

Needs to allocate shared resources,

Has a merger and acquisitions strategy and needs an aggregated view of cloud costs consumed by different companies. 
Quote from customer:
The use of Public Cloud has grown organically. Our development departments have created multiple Public Cloud accounts in different Clouds of their own accord. We lack an overview of costs and cannot allocate the cost to the appropriate cost centers. We only know that our monthly costs are rising to a level that our board of directors is demanding an accurate report.
We are now in the process of centralizing the reporting of Cloud Cost and Usage and have started to implement a tagging framework to allocate costs better. 
The more a customer ticks the above boxes, the more he becomes the ideal C-Facts customer.
What makes C-Facts unique?
You can count on EXCEPTIONAL, best-of-breed cloud cost management by using C-Facts.
C-Facts is UNIQUE in: 
True multi-cloud – Manage your cost from four cloud providers in a single pane of glass. 
Have your (Multi) Cloud dashboard up and running in 2 days – Enjoy a simple, effective and inexpensive implementation process. 
Intuitive dashboard – Easily create the cost views that provide you with the insights you need. 
Business focus – Get accurate business-related cost insights with percentage-based cost allocation.  
Supports a cost-conscious culture – With stakeholder-specific dashboards and insights, C-Facts becomes the single source of truth for cost ownership.  
Fair pricing – At C-Facts, we believe that cloud cost management shouldn't be expensive. 
Supporting the Cloud Ecosystem – C-Facts support Distributors, Reseller, MSPs and Enterprises in their cloud cost management challenges 
Start to MAXIMIZE the business benefits of your cloud computing.
Book your FREE demo or trial now!