Managed Service Providers
Enhance your Cloud billing process and create added value with the C‑Facts Control Center.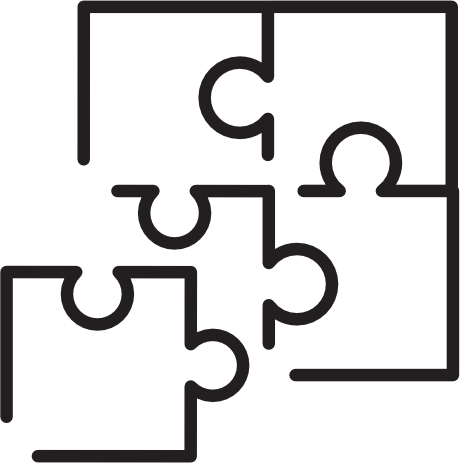 Your Cloud billing Challenges
As a distributor, reseller, or MSP, your customers demand a proper insight into their cloud costs. With Cloud spend becoming a significant cost driver, it has come to the point that customers are leaving or threatening to leave you.
When you try to persuade prospects to buy their cloud licenses and resources from you, they are reluctant. They don't want to lose their current access to (API based) granular cost and usage data from the cloud provider.
These are serious problems that can have a significant impact on your business.
Time to fix them, time to use C-Facts.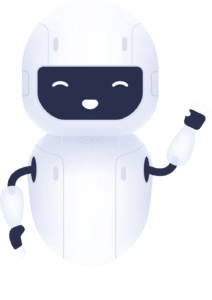 Contact C-Facts
Start using the best tool for your cloud cost insights.
Billing
Enhancing your billing process
The C‑Facts service facilitates you to decrease your Cloud billing costs while increasing your billing process's speed, efficiency, and accuracy.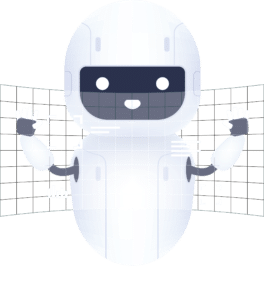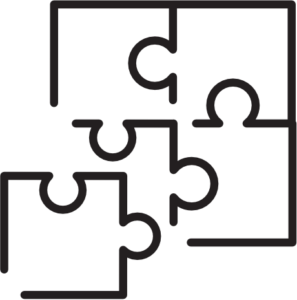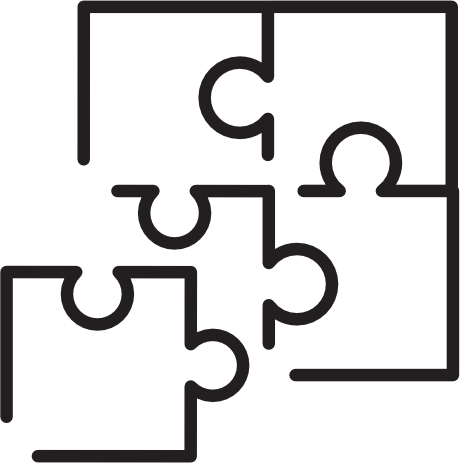 Reduce your costs for billing Cloud services
Stop spending days on collecting and aggregating data from different Public Clouds. C‑Facts does the heavy lifting for you by connecting to an array of Public Cloud API's and gathering the daily usage- and licensing data.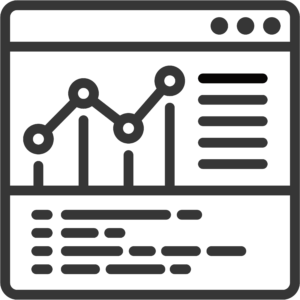 Accurate and fast Cloud billing data processing
Configure once and then lean back while we convert the collected Cloud billing data into a common data model that enables you to start allocating costs to customers.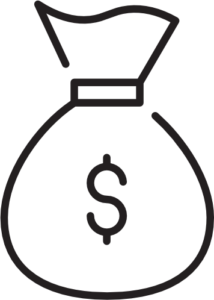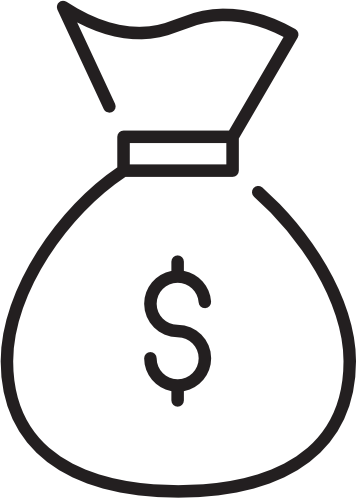 No more revenue loss
C-Facts makes "forgetting" to bill Cloud services to a customer a thing of the past with a clear overview of non-allocated Cloud cost. You correct this by merely selecting the right resources and adding them to a customer.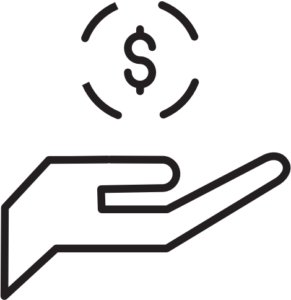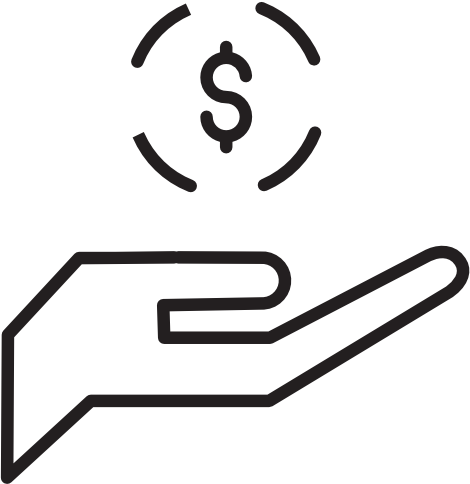 Pro forma billing
By setting the correct pricing per customer, the C‑Facts Control Center enables you to create pro forma billing information for your customers. You use the pro forma billing information as input for your billing software.

Scott Chate, VP Partner & Market Development Corent Technology Inc
"C-Facts does an exceptional job of presenting detailed, useful information about cloud resource usage in a way that is clear, intuitive and easily consumable."

Mitesh Chauhan, Founder LaNET LTD
"We have recently started using C-Facts. Their Cloud Control Centre has helped us understand our customer spend better and also helped us spot trends."
quick
Easy and quick on-boarding
With C‑Facts you get a ready to use service with an easy and short implementation.
Our three‑step onboarding process will have you up and running in no time with minimal need for IT involvement;
Sign up to C‑Facts
Signing up couldn't be easier. We only need your name and e-mail address to get started.
Enter your Cloud credentials
After entering your Public Cloud credentials, C‑Facts collects the data and converts it into a common data model.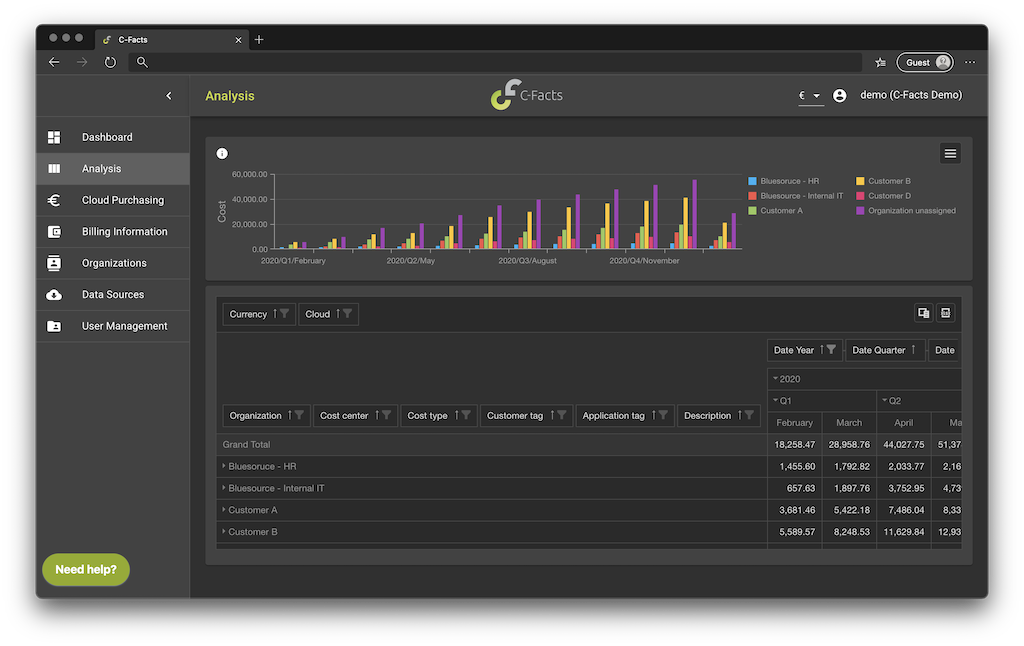 Configure the view of your data
That is all it takes to get the pro-forma invoicing data for your customers.
Added value service
Increasing customer intimacy
C-Facts enables you to turn your monthly billing into a service that increases customer intimacy and adds value to your Public Cloud services.
Insight as a Service
With C‑Facts, you turn that awkward monthly billing moment into an insightful and continuous daily updated service for your customers. Give your customers access to your C‑Facts Control Center and provide insights that surpass Cloud billing information and genuinely supports their business.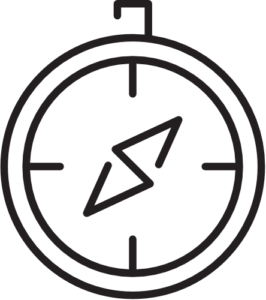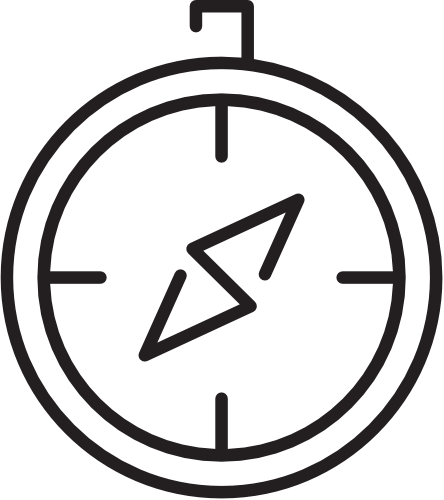 Align cloud resources with your customers business
Use a consistent naming convention to relate Cloud resources to your customers business.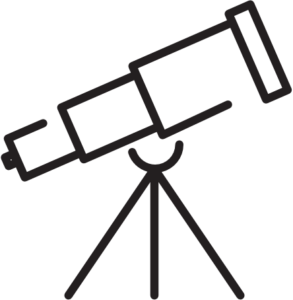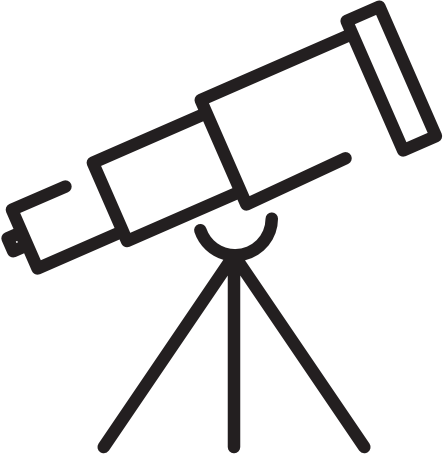 Configure your customers in C-Facts
Based on your customers' requirements, you allocate costs to cost centers like departments, applications, or projects and add your margin and discount to create the required pro forma billing view.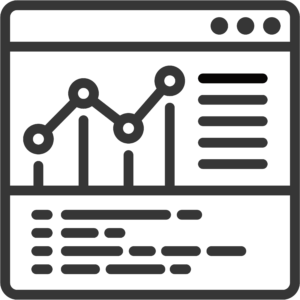 Providing insights to your customer
Your customer can view his Cloud usage and cost in the dynamic C‑Facts Control Center with daily refreshed data that enables him to dive in deeper for detailed investigations.
Improve your customer support
Improve communication with your customers by using C‑Facts as the single source of truth. With both of you having access to the same data, it is much easier to service your customers.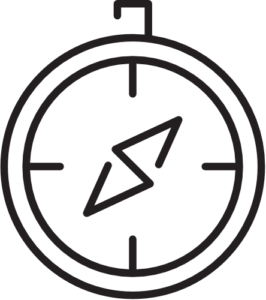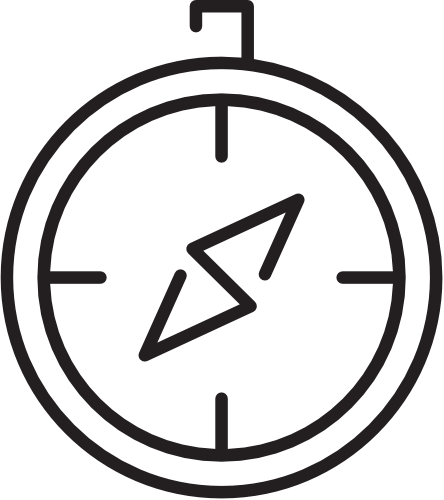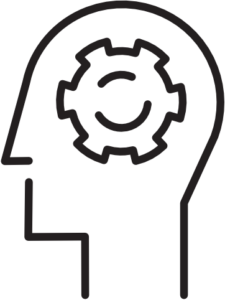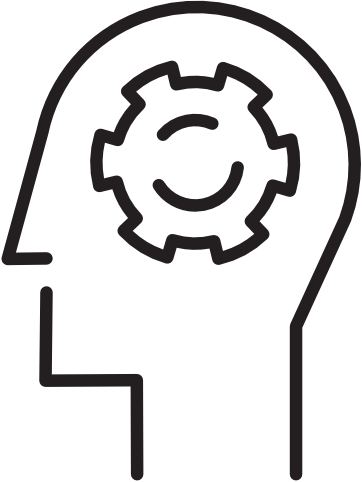 Adapt quickly to changes
While your billing systems might be rigid and difficult to change, C‑Facts lets you quickly and easily reconfigure the C‑View on your customer's request to better align with his business.
Gain new customers and reduce churn
Distinguish your Cloud services from the competition by offering prospects and existing customers their C‑Facts Cloud Cost Control Center. Give them the option to create their dashboards for further stickiness.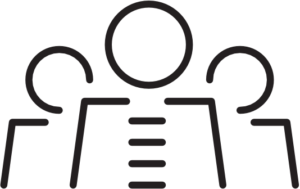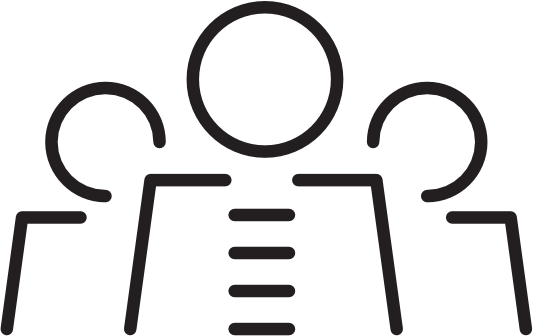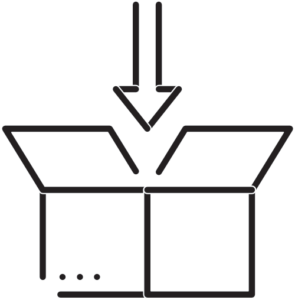 Import Non Public Cloud data
We understand that not all data is available via an API, so we give you the option to upload monthly data in CSV format. This data is then available in the C‑Facts Control Center, similar to data collected directly from the Public Cloud.
Historical data from day one
A dashboard without historical data is of limited value for your customers. That is why when you add a new Public Cloud data source to your C‑Facts Control Center we automatically collect the available historic data. Are you using the manual upload of data via CSV? Don't worry because that also provides the possibility to upload historical data.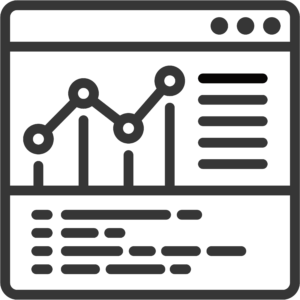 FAQ
Frequently asked questions
Here is the top asked questions about how to create added value services with C-Facts.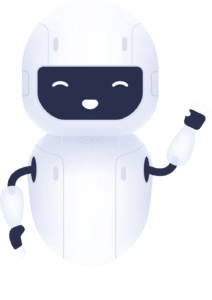 Does C-Facts help me with my time and cost reduction goals?
C-Facts, pro forma cloud billing software, saves you time by:
Having C-Facts collect and aggregate data from one or more sources, no more need for error-prone, time-consuming manual labour with Excel files.
Spend less time explaining your invoice to your customers by giving them access to the C-Facts dashboard, where they can find all the info they need.
C-Facts helps you with cost reduction by:
Speeding up your billing process by relieving your finance department from the time-consuming collection and aggregation of data.
Use the C-Facts clear overview of unassigned cost to ensure proper cost allocation and ensure all costs are billed to your customers.
What Public Cloud platforms and account types does C-Facts support?
C-Facts can support any API enabled source. We currently have API collectors for the following Public Clouds:
Azure

Cloud Solution Provider
Enterprise Agreement
Customer Agreement

AWS

Payer Accounts
Direct Payer Accounts

Oracle
Google Cloud

Payer Accounts
Direct Payer Accounts
Can I add non-Public Cloud Data to the C-Facts Control Center?
If the source is API enabled, we can create an API connector to enable automatic upload.
You can manually upload data by using the CSV-upload functionality.
Can I use C-Facts as a value add managed cloud service for my customers?
Providing your customer with business insights based on your invoice offers your customers previously hard to get valuable business information they can use for their strategic cost management.
You can extend that managed cloud service by managing the correct naming convention of resources and tags, thus ensuring that your invoice data can provide your customer with all the insights he needs. Read our blog increase the added value of your managed cloud services.
How do you handle invoices from our Public Cloud accounts that have different billing cycles?
Our standard procedure is to translate all these invoices to calendar month billing info, giving you and your customers an easy to understand cost and usage overview.
Optional you can select a specific invoice period based on the invoices from your Public Cloud provider's invoice.