At C-Facts, we believe that gaining data-driven insights is fundamental for any companies success.
The current abundance of data and its projected steep increase offers both challenges and excellent opportunities.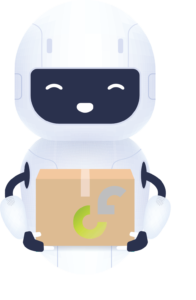 Transparency
Our purpose is to help companies unlock their data's potential by creating a transparent data view that converts data into business management information. We have started our journey by creating a management Control Center that offers transparency in Public Cloud Usage and Commerce.
Any data source
Our goal is to extend the C-Facts Control Center with any data source needed to create a single pane of glass for good governance by business management. To do just that we have developed an open service platform that enables us to connect to any relevant API enabled data source, whether the data source is a Public Cloud Platform, SaaS solution or on-premise software. Any non API enabled data source is supported with our CSV upload capabilities. We import the data into our standardized data model to provide our customers with a transparent view of their data and gain the insight they need.
Share data
We believe that companies can only get their data's full potential when they can share data and insights with all internal and external stakeholders. That is why we have made the ability to share data in "C-Views", one of the core foundations of the C-Facts Control Center. You control what you share, with whom and how—providing users with a single interactive data view.
Single pane of glass
The strength of C-Facts is our focus on unlocking the potential of our customer's data. We connect, aggregate, and visualize. That focus enables us to become the single pane of glass business management needs, to govern their business, view their compliance and show proof of a sustainable business.